Premier wireless research center at Rutgers since 1989
WINLAB research and partnerships are aimed at developing the architectural and technical underpinnings for the emerging mobile Internet. Our research focus is on new technologies which will enable the mobile Internet to achieve its early promise by continuing to scale in capacity while delivering innovative services in a secure and reliable manner. WINLAB is a cooperative industry-university research center which provides an open forum for collaboration and discussion on emerging wireless technologies and their applications.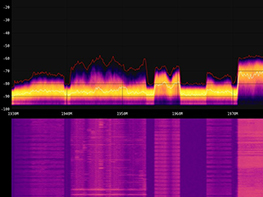 The IRIS (Interdisciplinary National Research Center for Innovations in Spectrum)...
Read More >