---
PROFESSIONAL EXPERIENCES

Senior Research Engineer and Technical Lead, SONY Electronics Inc. USA, San Diego, CA, 12/07 - present

EDUCATION

WINLAB, Dept. of Electrical Engineering, Rutgers University, Piscataway, NJ, 08/02-11/07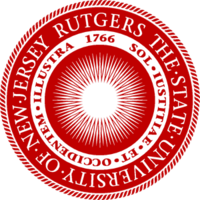 PHD, Advisor: Dr. Dipankar Raychaudhuri
I was a PHD candidate in Mobinets group of WINLAB. My research area includes Cognitive/Software-defined radio networks, spectrum co-existence of wireless heterogeneous systems, dynamic spectrum management. More...

Dept. of Electrical Engineering, City College of City University of New York(CUNY), New York, NY

Master of Engineering, July 2002, Advisor: Dr. Myung Lee
Thesis: "A Comprehensive Energy Optimized Routing Algorithms: AODV case"
I was in the TING (Telecommunication and Information Group) Lab during my research in CUNY. Topics includes Wireless Ad hoc network Routing protocol, Power-efficient Routings. Please see the page for my research in CUNY.

Dept. of Electronics, Peking University, Beijing, P. R. China,
Bachelor of Science, July 2000


Thesis: "Data Transmission System Using Universal Serial Bus (USB) 1.1"
I spent the most unforgettable four years of my life in Peking University during my undergraduate study. What I obtained will benefit me throughout my whole life. My software and hardware skills are firstly built up here.